An experiment goes horribly wrong, triggering unforeseen consequences
The Half-Life 25th Anniversary Update
Half-Life is back and better than ever. Alongside interviews with the original developers, the game is now available with the Uplink mini-campaign, Steam Deck support, updated graphics settings, new multiplayer maps, and some bonus restored goodies.
"They're waiting for you, Gordon… in the test chamber."
Half-Life's debut title blends action and adventure with award-winning technology to create a frighteningly immersive world where players must think to survive. The game features an innovative combination of combat, puzzle-solving, and storytelling.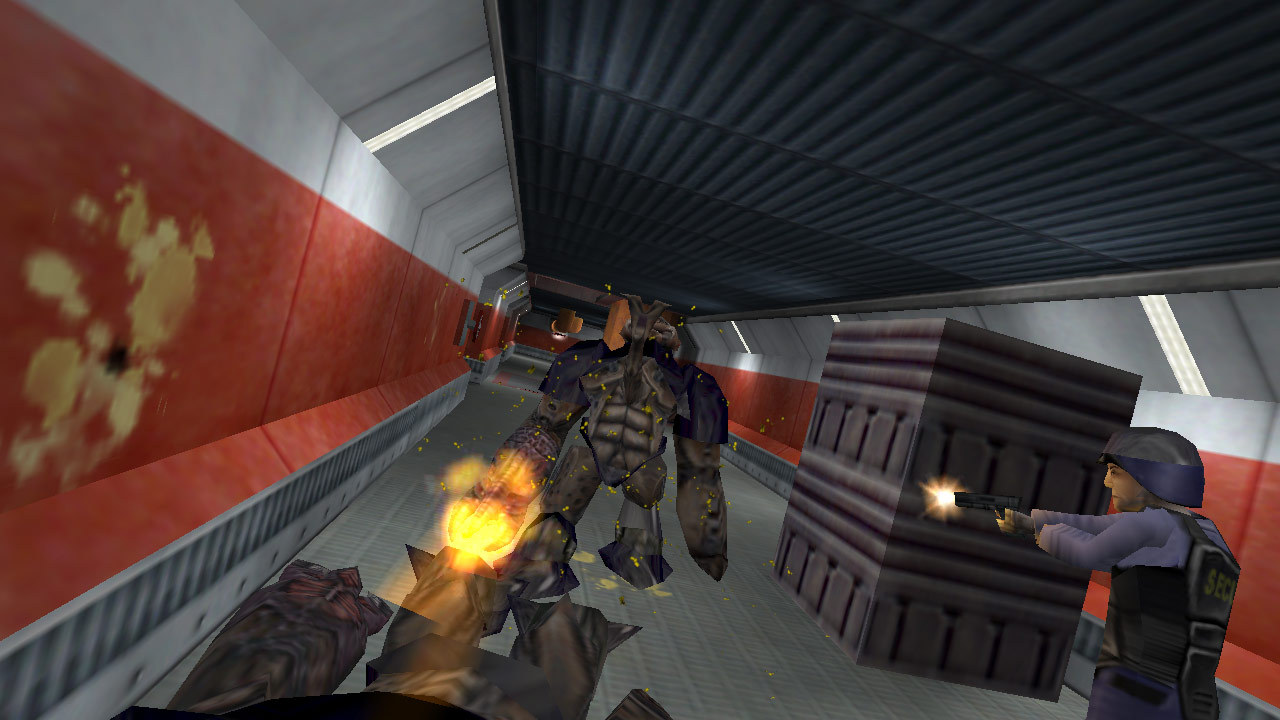 Carefully crafted for the single player experience, every encounter in Half-Life is a new challenge, nearly every room throws out something you haven't seen before, every sound is a worrying cue something horrible is about to happen. I haven't had so much fun playing a game in years.
—IGN
Environments are completely interactive. Players may turn on the hand dryers…or push open broken doors. Plus, the materials are realistic. Slippery floors are actually slippery. …It's tough to imagine someone who likes video games not absolutely loving this gem.
—The Los Angeles Times
The game is full of surprises, continually throwing new obstacles and challenges in your path... The numerous scripted events bolster the illusion of reality, and you'll come across detailed scenes that are continually suspenseful.
—Gamespot
Computer Game of the Year
–AIAS
Best Action Game
–Game Critics Awards
Best Game of All Time
–PC Gamer
Greatest Game of All Time
–GameSpy Readers
Quantum Leap Award
–Gamasutra